Law and Order: SVU's Jamie Gray Hyder on Playing a Cop Onscreen Vs. Protesting Offscreen
by
|
Thu., Jun. 11, 2020 2:08 PM
move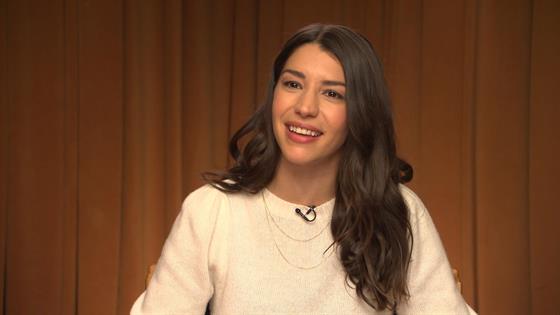 Now PlayingUp Next"Law & Order: SVU" Newcomer Was on Unemployment in 2018
Jamie Gray Hyder plays a police officer on TV, but in real life the Law & Order: SVU star has taken to the streets and is participating in Black Lives Matter marches.
"Yes, it is a weird time to be playing a cop on television, especially as I march alongside the 1,000s in NYC protesting police brutality," Hyder wrote on Instagram.
She joined the cast of Law & Order: SVU as Officer Kat Tamin in season 21 of the NBC drama. A newcomer to the special victims unit, Kat has not always obeyed orders and clashed with upper brass.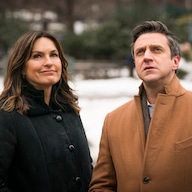 Photos
How Law and Order: SVU Handled Cast Exits
"I believe the officers we represent on our show are the ones you want to show up in your time of need, empathetic and kind, but sadly fictional. Countless survivors of sexual assault have approached me in public and expressed how they wished we were the officers handling their real cases. I do believe there are police like our characters who are good people with good intentions, but that isn't enough when all police are part of an inherently discriminate system," Hyder wrote.
Since the death of George Floyd while in police custody, Hyder has been using her social media platforms to call for change to the justice system and to document her time participating in marches.
"I believe our show strives to positively represent the real SVU officers doing good in the NYPD, but I don't think we've shied away from discussing the shortcomings of the criminal justice and law enforcement systems, and the lack of caring for minority and impoverished victims," Hyder's statement continued.
"I believe Kat represents a new generation that isn't afraid to ruffle some feathers and speak up against injustice and bureaucracy on behalf of underserved populations. I, Jamie, strive to use my platform to the same end, and I stand as an ally with the women and men of our Black community, today and every day.
"If she could, I think Kat would be marching right alongside me, but that would be some meta-ass s—t," she concluded.
Law & Order: SVU executive producer Warren Leight said the show plans to address the death of Floyd and protests.
"There are ways, we will find our way in to tell the story. Presumably our cops will still be trying to do the right thing, but it will be harder for them and they will understand why it will be harder for them," Leight, who serves as showrunner, said in an interview with THR.
SVU will also touch on the coronavirus pandemic and its impact on New York.
No premiere date for Law & Order: SVU season 22 has been announced. The show was previously renewed by NBC through season 24.
(E! and NBC are both part of the NBCUniversal family.)
Trending
Stories